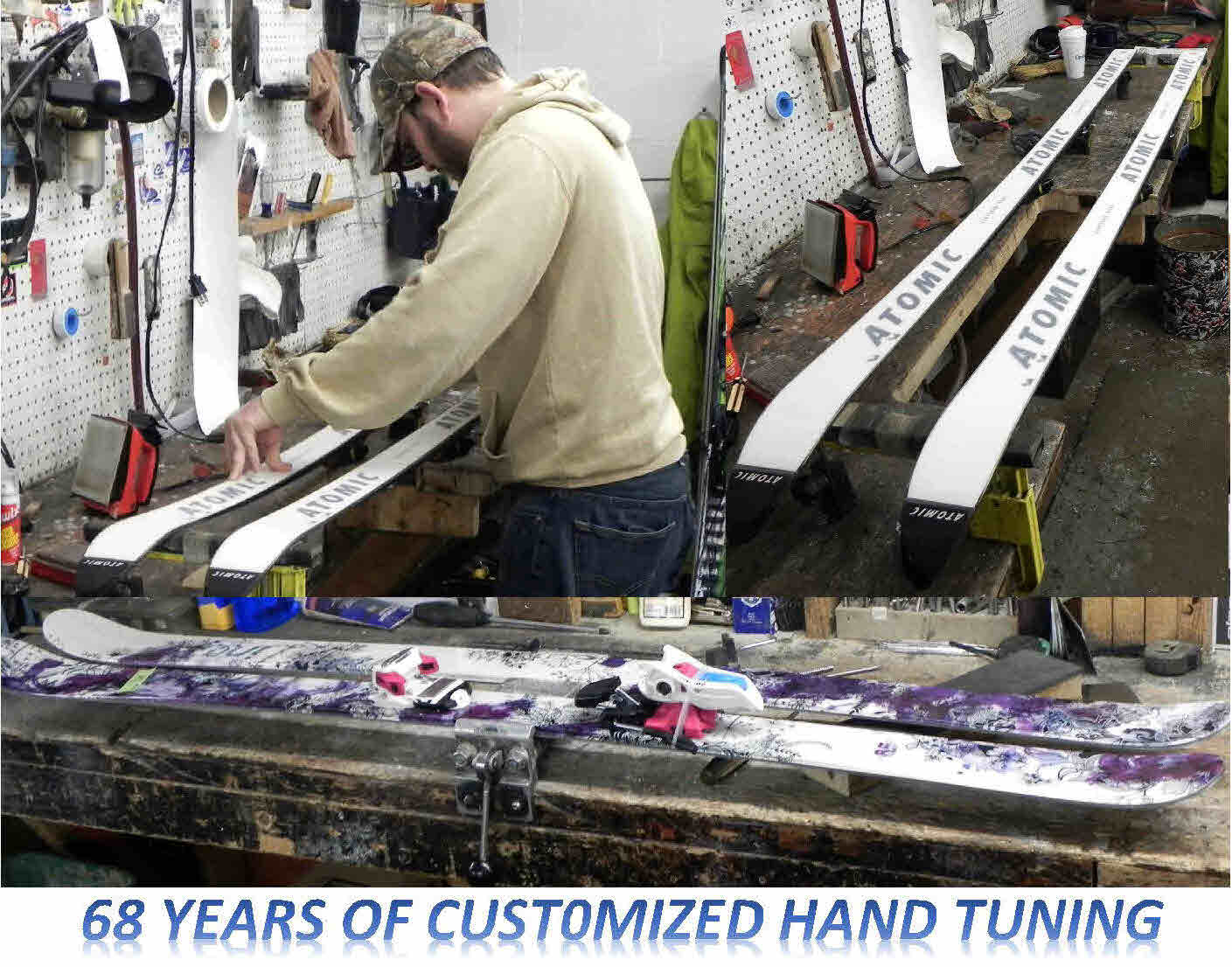 First Question we always get asked. How do I care for my new skis of Snowboard? You care for your Board by doing the following:
Waxing:
Wax makes your skis or snowboard hydroponic, it repels water. Using the correct wax for the temperature will improve performance. We wax our ski after every trip.
Tuning:
Skis take a beating on the slopes, harder snow and ice wear edges and wax down faster. Carving and skidding will detune the edges. We usually tune them after 4-6 days of fun.